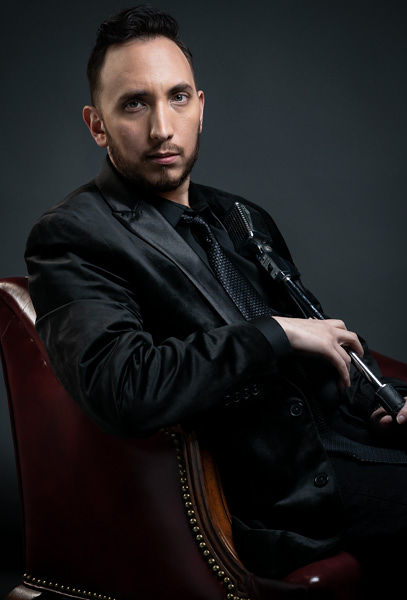 Jacob Louis is a bicoastal Mexican-American actor, singer, composer, educator, and theater director. Recent films Jacob has acted in include Every Hidden Thing (feature) and The Inbetween Place. His most recent professional stage performances include Twelfth Night, Moby Dick Rehearsed at Will Geer's Theatricum Botanicum and You Can't Make This Sh*t Up: Selected Readings From the Mueller Report at LA's Saban Theatre. He started his acting journey at the age of 6 at the local community theatre in Corpus Christi,Texas. 
 His first album "When I Fly Away" was released in 2008 with Glory Train Records. It ranked in the top 5 new song releases on the billboards within its first week of release for the Bluegrass/Country Christian Genre. His next album "Andrógenix Love" was his first original album in which he wrote the lyrics and score in quarantine during the Covid pandemic. It was his first step into the Big Band/Jazz Genre.
He has directed over 40 musicals throughout his career. Recent productions Jacob has directed include In The Heights, The Great Gatsby, Sister Act, and Hairspray at the Marietta Performing Arts Center.  Jacob received an Honorable Mention for his directing work in the 2017 Georgia High School Musical Theatre Shuler Hensley Awards.
He has been in Theatre Education for over 10 years and has served in the positions of Education Director, Arts Administration, External Affairs Manager, IB Theatre Instructor, and Director of Fine Arts for all level K-12 performance education. He is licensed in Texas and Georgia in Theatre Education and was Marietta High School's 2016 Teacher of the Year.
 Jacob is a recent graduate from UCLA earning his M.F.A. in Acting for Theatre, Film, and Television. He attained two degrees for his B.A from Texas A&M-Corpus Christi. One for Theatre with a concentration in Acting and the other in Theatre Education.  He continues his professional acting and music career while owning his in-person and virtual Acting Studio with locations in Atlanta and Beverly Hills. 
He is a recipient of the Hollywood Foreign Press Acting Scholarship as well as the Hugh Downs Acting for Television Scholarship, the Jack Nicholson Acting Scholarship and resides both in Los Angeles, CA., and Atlanta, GA. He is a proud member of Actors Equity Association, The Recording Academy, LULAC, Alpha Psi Omega, Educational Theatre Association, and the International Theatre Schools Association.